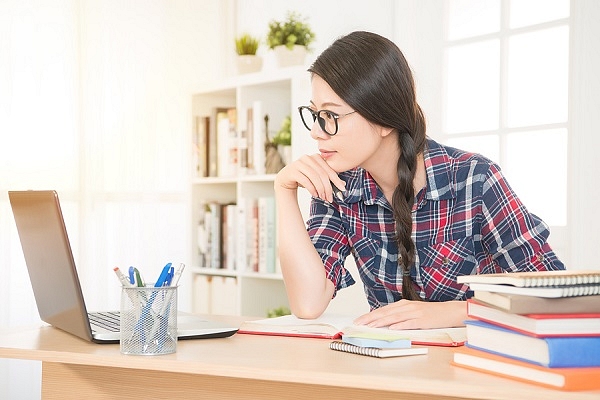 How does ScholarEdge review applications to college?
We're familiar with a wide range of applications, including the Common Application, the University of Texas and University of California applications, and the scores of supplemental applications most selective schools require in addition to the Common Application
Most of the reviews we do involve the Common Application. From the Common Application's Activity List, Personal Essay, to the Special Circumstances Essay – and everything in-between – we examine every component of your application to ensure you have the best chance possible to impress an admissions committee.
All applications are reviewed by Jason Lum – formerly of the Harvard admissions office and an award-winning graduate of Harvard, MIT, Berkeley, and Washington University in St. Louis. For the past 20 years, Jason has worked with some of the best high school students not only in the USA but also students from China, India, Singapore, Korea, Brazil and 30 other countries outside the United States.
In short, we work hand-in-hand with you to market yourself effectively
What can you expect from a ScholarEdge review?
Personalized attention. We run a small consultancy, and Jason Lum reviews all college applications. We intentionally limit the number of students we work with each year to ensure that we can provide America's most exclusive and personalized college application review.
Experience. Your application will reviewed by Jason Lum, recently profiled in prestigious college editions of USA Today, US News and World Report, and LINK College Counseling magazine as an authority on college application review. Jason's work at Harvard – both as a student and as professional in the admissions office – ensures you have top-tier advice and feedback.
We save you time. Everyone knows that students are applying to more schools than ever before. That means that students have to write more essays – usually within a matter of weeks. We're your lifeline: we can brainstorm with students to give them ideas about how they may wish to word an idea, structure a sentence, or organize a narrative. We're also very good at bringing essays under the word count, so students don't have to spend valuable time trying to cut off words and sentences to meet the word limit. In other words, we free up more of your time for the other essays you'll need to write.
The admissions office is the only audience we obsess about at ScholarEdge. Essays must be done effectively in order to appeal to an admissions committee reader. Every essay received is reviewed by Jason Lum, who worked at Harvard admissions. He wrote countless essays that landed him admission not only to the world's top academic programs but also helped him win over $250,000 in scholarships that paid for his entire education. He applies that same know-how in working with every essay that he reviews.
You'll get plenty of feedback from ScholarEdge. We won't just give you general ideas about how your essay stands. We examine each essay line by line, word for word, and paragraph by paragraph. We literally take a ruler and see where we can remove words, sentences or even paragraphs that add little value to your essay. We'll tell you exactly how your essay stacks up against your likely competition – and where you can improve.
Here is who will NOT be reviewing your college application:
College students. We don't hire or even interview full-time college kids at ScholarEdge. We just don't believe a full-time student who moonlights as a part-time "college expert" is doing justice to your college application. Simply put, this is serious work and we're not going to have a college kid working with your application so he can make some money on the side.
"Superparent". We're impressed with parents who have kids who went to a great college. That doesn't make them a college expert. Just because a parent got one or a few of his or her kids into college doesn't mean that parent has the training, experience, or expertise to duplicate that result for other students with completely different backgrounds, grades, and life experiences.
Consultants who never attended a selective college or university. A private college consultant who was never accepted into a selective school and yet promises to get your kid into a highly-selective school is inherently contradictory. How can he or she give your kid a chance to get into a Top Twenty school when the consultant was never admitted to a selective school? More importantly, why would you pay for advice from such a person?