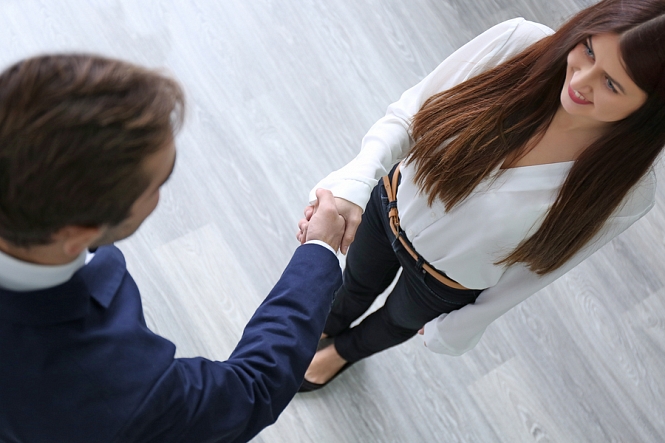 Why is the dreaded interview important in college and graduate school admissions? Does it really matter – after all, it's not even required for many schools.
The interview is a perfect opportunity to give you an advantage in the college search. That's where we come in: we're among the most seasoned experts in interviewing students for college and graduate school
It's a fact that many of America's most selective colleges and universities offer optional or even mandatory interviews either on campus or with local alumni in order to better understand candidates for admission. These application interviews are extremely important – they give the college an opportunity to see what your personality is like, where your passions lie, and most importantly, how you seem to fit – or don't fit – the ideal mold of a student at a given college or university.
Our experience is that the odds are frequently stacked against students. Consider the odds of students today interviewing with alumni or with admissions officers. Put simply, most 17 or 18-year-olds have never been in a high stress interview situation. They probably received little if any practice interviewing in high school or college, and typically enter these interviews with very little idea of what questions will be asked, what expectations the interviewer has, and most importantly, how they will be evaluated.
That's where ScholarEdge can help – a lot.
We've been interviewing students for Washington University in St. Louis, Harvard University, and Johns Hopkins University for nearly two decades. We put that deep experience in helping students apply to college, law school, business school, and medical school. On top of the fact that we volunteer our time to interview students for a variety of top-tier colleges universities, we also identify weak points that we see frequently when interviewing bright students and help students avoid those landmines.
What can I expect? How can you help me?
ScholarEdge insists that when we coach our students, we make sure that the interview setting is exactly the same as the student is likely to experience on interview day. We'll set up a time and a place, or even by Skype, FaceTime, or Zoom, and conduct the interviews exactly the same way as we run our interviews with candidates for the most selective schools in the United States. After the interview, we go over point-by-point what the student did very well and areas for the student to improve. We not only provide narrative feedback but also provide specific ideas and strategies about how they can better articulate their background, goals, and passions for college or graduate school.
The results?
Feedback from students over the last two decades has been phenomenal regarding how prepared and how confident they felt going into an interview having been through a mock interview with ScholarEdge. Let our experience help you to not only feel comfortable and confident on interview day, but also make a lasting impression that will greatly bolster your application.