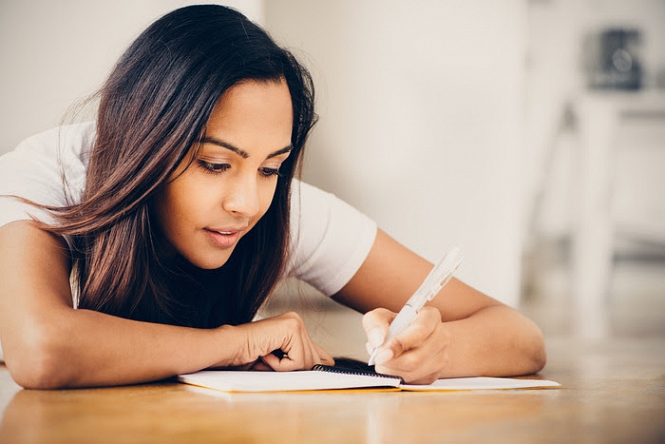 Why choose ScholarEdge to review my essay? Can't mom and dad or my English teacher do the same thing?
You're not writing an essay to impress your parents, your AP English teacher, or your high school college counselor. The absolute only person that matters is that individual in an admissions office who is going to read your application and compare you to many, many other outstanding candidates. The essay is a potent marketing document – you're selling yourself to the university.
And your college essays matter – a lot. Next to your GPA and your standardized test scores, nothing in the application process carries more weight than your personal essays. Consider this: at places like Harvard and Stanford, 95% of students will be rejected or waitlisted.
That's the enormous challenge a student faces: writing an essay that sells him or her to someone in an admissions office who will never meet or talk to the student. In many cases, the essay can make or break your chance to get into your dream school or to win a lucrative scholarship.
How is ScholarEdge different from other private college consultants?
ScholarEdge can dramatically increase your chance to ace the essay with our professional help. How?
All essays are reviewed personally by Jason Lum. At ScholarEdge, you'll work with a proven veteran of college admissions. Jason worked in the Harvard Office of Admissions, and currently interviews students for Harvard. He wrote essays that landed him admission letters from Harvard, MIT, Berkeley, and Washington University in St. Louis. Every essay is thoroughly reviewed by Jason before going back to the student. No exceptions – our students' essays deserve the best feedback.
We're not just essay reviewers, we're also essay strategists. At ScholarEdge, we see the personal essay as a critical tool to sell yourself. Admission to America's top colleges is brutal, with many students having nearly identical GPAs and test scores. The essay allows you to separate yourself from other candidates with similar credentials. Simply put, too many students look the same on paper. We'll make your essay stand out.
We save you time. Everyone knows that students are applying to more schools than ever before. That means that students have to write more essays – usually within a matter of weeks. We're your lifeline: we can brainstorm with students to give them ideas about how they may wish to word an idea, structure a sentence, or organize a narrative. We're also very good at bringing essays under the word count, so students don't have to spend valuable time trying to cut off words and sentences to meet the word limit. In other words, we free up more of your time for the other essays you'll need to write.
The admissions office is the only audience we obsess about at ScholarEdge. Essays must be done effectively in order to appeal to an admissions committee reader. Every essay received is reviewed by Jason Lum, who worked at Harvard admissions. He wrote countless essays that landed him admission not only to the world's top academic programs but helped him win over $250,000 in scholarships that paid for his entire education. He applies that same know-how in working with every essay that he reviews.
You'll get plenty of feedback from ScholarEdge. We won't just give you general ideas about how your essay stands. We examine each essay line by line, word for word, and paragraph by paragraph. We literally take a ruler and see where we can remove words, sentences or even paragraphs that add little value to your essay. We'll tell you exactly how your essay stacks up against your likely competition – and where you can improve.
Your ScholarEdge advantage
It's critical that your essay speaks to an admissions reader in a way that is compelling, dynamic, and interesting. At ScholarEdge, we understand how to make every student shine and how to give him or her the best chance to tell their story. We bring a student to life through the essays. We'll help you to achieve that goal.