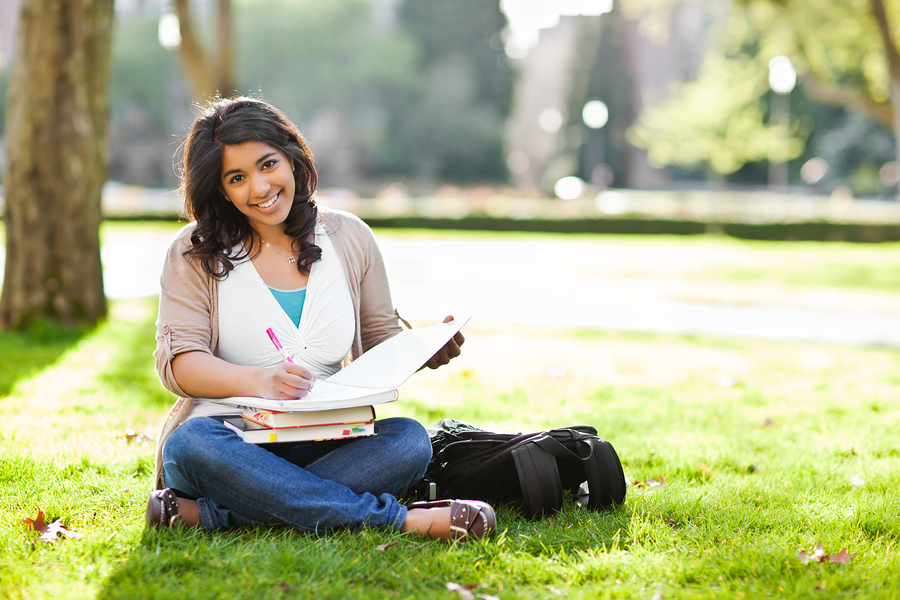 How would you like to spend your senior year? Would you like to spend it harried, running around frantically trying to complete your college applications? Or would you rather complete your college applications early so that you can enjoy your senior year without worries of essay prompts and recommendations in the forefront of your mind?
If you chose the latter, then you should start the application process this summer. Getting a head start on the Common Application will not only save you a ton of stress, but will also help you stay organized during the process.
General Information
If you ever filled out a job application, you'll notice that you spend most your time filling out boxes that ask you for information you might not readily know and sometimes you'll have to contact someone else or consult another source for that information or ask someone to explain a certain data field to you. Similarly, the Common Application requires you to submit data not only about yourself, but also about your parents. It also asks you to submit information about your test scores, activities, special circumstances, and courses.
If you start on the Common Application ahead of time, you can review the application first to see what general information is required and then from there fill out the application section by section. Although it might sound like an easy but just somewhat tedious task that you can leave until the last minute, if you're in a rush to complete this section of the application, you might enter something incorrectly or you might forget to add something to your activities sections, for example, that will truly help you stand out to an admissions officer.
If you start in the summer though, you'll have a chance to fill out the general information section of the Common App and then come back to it months later to make updates with a fresh eye to review things. Also, keep in mind, you'll need a copy of your high school transcript and information regarding your test scores. If you don't have these documents readily available, you'll need to order them which can delay completion of your application. If you start the process in the summer, you'll have plenty of time to collect the necessary documents; however, if you're just starting your application three days before it's due, not having just the basic general information completed ahead of time could jeopardize your chances of getting into your dream college.
Recommendations
The Common Application has several sections that will require you to rely on someone else for their feedback regarding your personal character and academic abilities. For example, you'll need recommendations from teachers or guidance counselors depending on your college's preferences. Because of this, it will be in your best interest to ask for recommendations earlier rather than later. By December, your guidance counselor and teachers will be inundated with requests. To ensure they have the time and attention to give to your recommendation, you can approach your teachers immediately after summer vacation regarding their important role in making your college application stand out. Approaching your recommenders early shows not only maturity and proper planning on your part, but it will also show the recommenders that you respect their time and that you take the college admissions process seriously.
Varying Requirements
We all know that requirements for each college can be different. For this reason, it is better to start your application sooner rather than later. You'll notice that the Common Application has a "requirements tracker." The requirements tracker helps you keep the requirements for each school organized in an easy-to-read form. The importance of this tracker is that it'll help you stay organized especially since colleges have different deadlines and may require supplemental materials. If you're applying to more than one college, you'll want to know ahead of time which schools require supplemental materials so that you're not struggling at the last minute to turn in an extra writing sample for one college and an extra recommendation for another.
The Essay Prompts
Even if you're a great writer, the essay prompts can be intimidating, especially since the essay has two primary purposes: 1) to judge your writing skills and 2) to give your application a voice. Hence, it is arguably the most important section of your application because it's the most personable.
To add to the intimidation, with the Common Application you have seven different prompts to choose from. As we all have experienced, having lots of options can lead to difficulties making a final choice. Given that this is a chance to let the college hear your voice and your story, and might be the only opportunity you'll have to establish a personal connection with an admissions officer, your prompt choice is perhaps one of the most important choices you'll make in the application process, so you wouldn't want to leave it up to chance.
If you start your college application over the summer, you'll have time to not only consider which prompt works for you, but you can also write on several prompts and choose the essay you think is the strongest. It will also give you a chance to gain feedback from your peers, family, and teachers.
Think of it this way: instead of waiting until the last minute to select a prompt and write on it, only to have the dreaded writer's block set in, if you start your essay(s) early, you'll put yourself in a better position just in case you find that one essay is stronger than another.
The key takeaway is that starting early will give you an advantage. Hence, don't be afraid to begin filling out your Common Application in the summer. It'll give you a head start on what is definitely an arduous, but ultimately, fulfilling first step to the exciting journey that is the rest of your life.


BACK